2018 camp(sold out)
2019 camp(sold out)-
2021 camp July 26th, 27th, and 28th space is limited
Students will hear from motivational speakers, engage in workshops in small group sessions and participate in team building activities, creating new friendships. Students will stay in mini cabins and activities include, extreme tubing, rope course, zip line and more. 
Students will stay in mini cabins, once registered we will be sending out a list of items to bring and agenda. Camp 2021 will be held in Summit County. 
Leadership camp includes: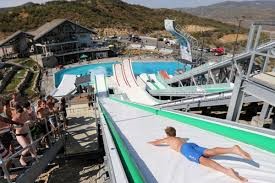 Leadership
Mindfulness
Suicide Awareness
Anti-bullying
Resilience
Team building activities- Rope course, Tubing, and more.
Students will earn certifications in Mental Wellness, suicide prevention, Resilience's, Mindful and more.
Space is limited, any questions please call 866-295-5542

Student Summit Information
Get the Latest News From Stand 4 Kind
The ultimate helpline. The Stand 4 Kind app gives schools, students, and parents
easy access to various tools and resources to ensure a safe and positive environment for all.