See how our community and other amazing people are
spreading kindness and standing up.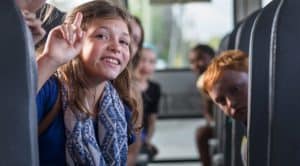 Uncategorized
Relationships matter, and resilience research shows that one caring adult within the education system can make a huge difference to a student. I want to share how bus drivers, who are our initial and final school responders for students each day, can create attachment first thing in the morning and as students return home. Safety
Read More »
The ultimate helpline. The Stand 4 Kind app gives schools, students, and parents
easy access to various tools and resources to ensure a safe and positive environment for all.