See how our community and other amazing people are
spreading kindness and standing up.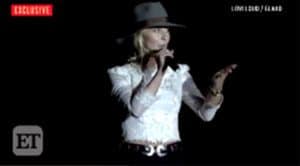 Uncategorized
Julianne Hough got emotional on Saturday while introducing Imagine Dragons at the LOVELOUD Festival, as she opened up about the importance of acceptance and standing up for what you believe is right. The Dancing With the Stars judge took the stage in her home state of Utah, getting candid about her own past struggles with using her platform to speak out
Read More »
The ultimate helpline. The Stand 4 Kind app gives schools, students, and parents
easy access to various tools and resources to ensure a safe and positive environment for all.