See how our community and other amazing people are
spreading kindness and standing up.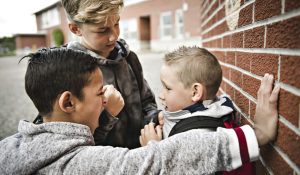 Bullying Prevention
One of the most common questions we hear while teaching about bullying is why do young people bully? Every parent and teacher would like to understand how a child is capable of bullying others. Even the term "bully" and "victim" are labels that we use to attempt to stick the guilty party in the corner
Read More »
The ultimate helpline. The Stand 4 Kind app gives schools, students, and parents
easy access to various tools and resources to ensure a safe and positive environment for all.